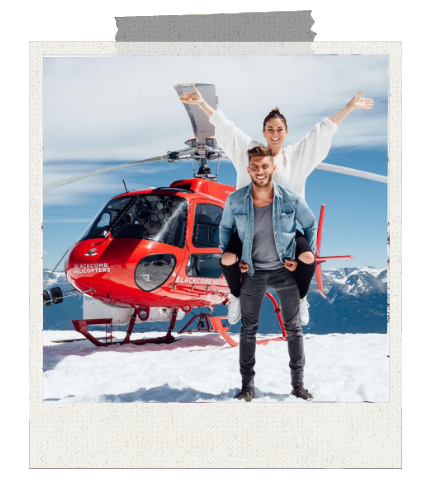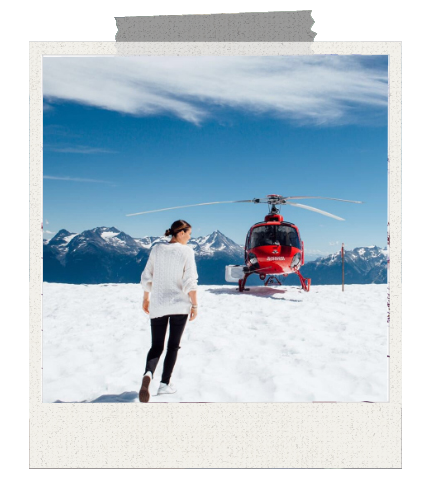 Blurb
History
PersonalityFirst Impression: Natalya IS THE TYPE OF GIRL WHO GREW UP IGNORING THE FACT THAT SHE WAS INDEED A GIRL. SHE WAS ALWAYS SURROUNDING HERSELF BY HER BROTHER, AND IN TURN ALL OF his FRIENDS. BY THE TIME THAT SHE WAS IN HIGH SCHOOL SHE HAD MORE MALE FRIENDS THAN SHE DID FEMALES. SHE HAD THE ATTITUDE THAT GUYS SEEMED TO LOVE, AND OTHER GIRLS HATED HER FOR IT. IT WAS NEVER SOMETHING THAT BOTHERED her, SHE WASN'T THE TYPE OF GIRL THAT NEEDED TO BE WELL LIKED, OR THAT NEEDED FRIENDS; AS LONG AS SHE WAS HAPPY WITH HERSELF THAT WAS ALL THAT MATTERED TO HER.

SHE WAS NEVER SOMEONE TO USE HER SEXUALITY TO BENEFIT HER, BUT SHE DID KNOW EXACTLY HOW GOOD SHE LOOKED. WHEN SHE FIRST JOINED Boston PD IT WAS SOMETHING THAT SHE WAS CONSTANTLY REMINDED OF, AND SHE HAD TO DO EVERYTHING IN HER POWER TO TRY AND OUTWORK THE GUYS AND PROVE THAT SHE WAS THERE FOR SOMETHING OTHER THAN HER LOOKS. IT TOOK HER SOME TIME, BUT SHE EVENTUALLY WON THEM OVER AND WAS CONSIDERED A PART OF THE GROUP.

IN SPITE OF NOT USING HER LOOKS TO GET WHAT SHE WANTS, Natalya CAN BE A VERY FLIRTATIOUS PERSON -- SOMETHING WHICH HAS COME BACK TO BITE HER IN THE ASS AT TIMES. IT'S NOT THAT SHE SLEEPS AROUND (THOUGH SHE HAS HAD HER FAIR SHARE OF DRUNKEN ONE NIGHT STANDS), BUT SHE GREW UP AROUND MEN ALL HER LIFE, AND THEIR FLIRTATIOUS ATTITUDE RUBBED OFF ON HER. SHE'S NEVER STOPPED TO THINK ABOUT HOW IT COMES OFF WHEN IT'S COMING FROM HER INSTEAD OF HER MALE COUNTERPARTS.

Natalya is a very contradicting person. At times she can be very outgoing and even border on crazy, other times she is almost shy and to herself. However, she is at her happiest when she is around people. Her love for her friends and family make her a very loyal person, one that is almost selfless at times. Natalya will not respond too kindly to someone taking advantage of her, however, which once again brings about her contradicting personality. She's got a very short temper, and given the opportunity and reason, she isn't one to be scared of letting a person know exactly how she feels.

Fears: Losing someone she loves. Finding herself trapped. failing.

Natalya isn't the most romantic of people, but she does have her moments and can surprise those she cares about. It is rare that she'll let herself grow too attached to someone, but when she does, she'll do just about anything for them. She hasn't had the most successful of relationships, having been hurt more than once before.. because of it, she doesn't fully give herself over to anyone, only doing so when she truly believes they are both on the same page.

Turn Ons: Smile. Eyes. Good sense of humor. Strong character.
Turn Offs: Liars. Hypocrites. Close Mindedness.

Natalya loves to have fun, though she can be a bit reckless about it at times. She doesn't always let herself all that close to people and can at times isolate herself because of it. Regardless of that however, she still enjoys making friends and caring for others.
Random Facts


family & friends.
NAME; RELATIONSHIP. \tab Information.
NAME; RELATIONSHIP. \tab Information.